Products by Industry:
At Mallah Salt our product range mean we're now major supplier of salt within Egypt and export our high-quality products across the globe. Ideally suited to help businesses across all sorts of industries, our salt is used in sectors such as food production, water treatment, animal feed and nutrition products. It's also used in textiles and tanning, the chemicals industry, de-icing and for flavouring food on the table.
We understand that our customers expect excellent service, a reliable supply and a straightforward ordering system.
That's why we've worked hard to ensure our process is quick and easy, to make buying what you need from Mallah Salt simple. Find out more about our range of salt by choosing the sector that best suits your needs.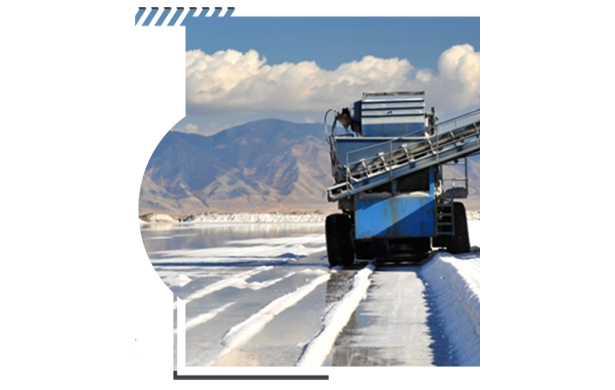 Technical & General Industries:
Developed specifically for technical and general industrial use, Mallah Salt's range is perfectly suited to a wide variety of end use applications. Available in bags, FIBCs or in bulk, our range is delivered by our dedicated fleet of vehicles or can be collected on site.
Our salt is highly pure and hygienic, as scrapping and transportation of salt from Salt Pans is done using mechanized methods and the Salt is untouched by human hands from scrapping till packing.
We are marketing Free Flow Iodized Salt under our brand name "Almallah". Both 1 Kg & ½ Kg& 25Kg&1000Kg and SKUs' are available.
In addition to that, we ready pack Free Flow Iodized Salt for MNC customers " who source their Free Flowchart Iodised Salt from us.
Our products of Salt includes:
Industrial Salt for Chlor-Alkali Industries
Road De-icing Salt
Custom salt for Water Treatment Plants
Refined Salt for Fabric / yarn / Dyeing Industry
Triple Refined Iodised Salt for Food Industry
Triple Refined Iodised Salt in Consumer packing e.t.c